Australian scientist gets baby fish to bust a move to MC Hammer classic
What happens inside the brain of a baby zebrafish when you play MC Hammer's timeless 1990 hip-hop track, U Can't Touch This, and why is this even a question?
"I've spent a lot of time looking at the video over and over again to see if there are neurons that respond to the bass or the vocal. In my opinion, there's something there."
As Australia's first female dance music producer and DJ, Rebecca Poulsen – aka BeXta – is a pioneer, with scores of tracks, mixes and hundreds of gigs around the globe under her belt.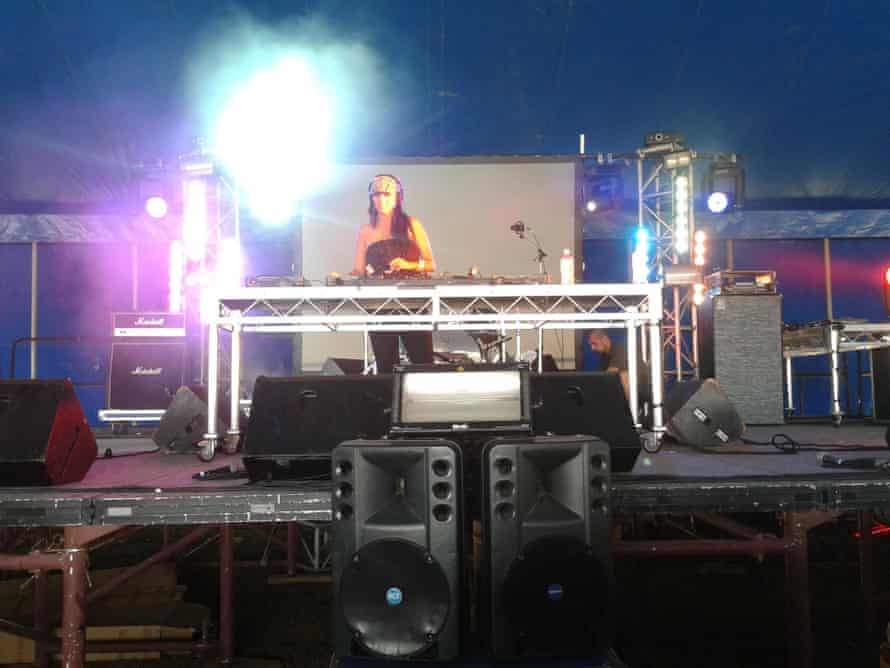 But between DJ gigs, and 20 years after leaving university for a music career, she is now studying neuroscience at Queensland Brain Institute at the University of Queensland in Brisbane.
And part of this involves gently securing baby zebrafish inside a chamber and then playing them sounds while scanning their brains with a laser and looking at what happens through a microscope.
The results of Poulsen's sound experiments have been published in the journal Current Biology.
The analysis for the study doesn't look at how the fish larvae react during Hammer time, but how their brain cells react to more simple sounds.
"It told us their hearing range was broader than we thought it was before," she says.
Poulsen also tried more complex sounds, like white noise and "frequency sweeps", which she describes as "like the sound when Wile E Coyote falls off a cliff" in the Road Runner cartoons.
"When you look at the neurons that light up at each sound, they're unique. The fish can tell the difference between complex and different sounds."
This is, happily, where MC Hammer comes in.
Out of professional and scientific curiosity – and also presumably just because she could – Poulsen played music to the fish.
She composed her own piece of dance music and that did seem to light things up.