'You can smell if something's going wrong': life in an eco-friendly goldfish bowl
We're accustomed to living our lives publicly, but chefs Jo Barrett and Matt Stone have gone all in. They are living centre stage, in full public view, in Greenhouse by Joost, an 87sqm, zero-waste "future home" in Melbourne's Federation Square. Goldfish Bowl by Joost could be more apt.
"Every time you walk out of the building, there's people that want to have a chat," Stone says. "Some are cool, but others get really grumpy when you tell them they can't just walk through."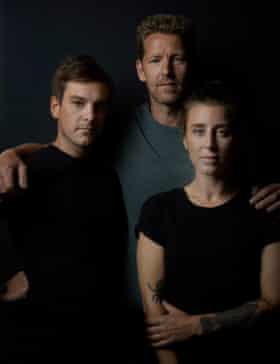 Managing public expectations about what they can and cannot access has been challenging, he says of their first months of a six-month stint living and working in the house. Greenhouse is part private dwelling, part restaurant, part eco display home. While they live there, the pair operate Saturday tours for 50 people, dinners Thursday to Saturday and a Sunday lunch, all for 14 diners a time.
Greenhouse has had five guises over more than 10 years as a concept home and full-scale restaurant in Sydney, Melbourne and Perth. This iteration is closest to the zero-waste advocate and artist Joost Bakker's ideal of the project: a closed-loop house that grows food using techniques common to urban growers. It leans on aquaponics, cultivates edible crickets and includes a mushroom wall within a humidity-controlled cabinet. It uses green technology, solar panels, biodigesters and smart waste systems.
"Once the systems in the house, like the aquaponics and everything, were set up, they're really easy to run," Barrett says.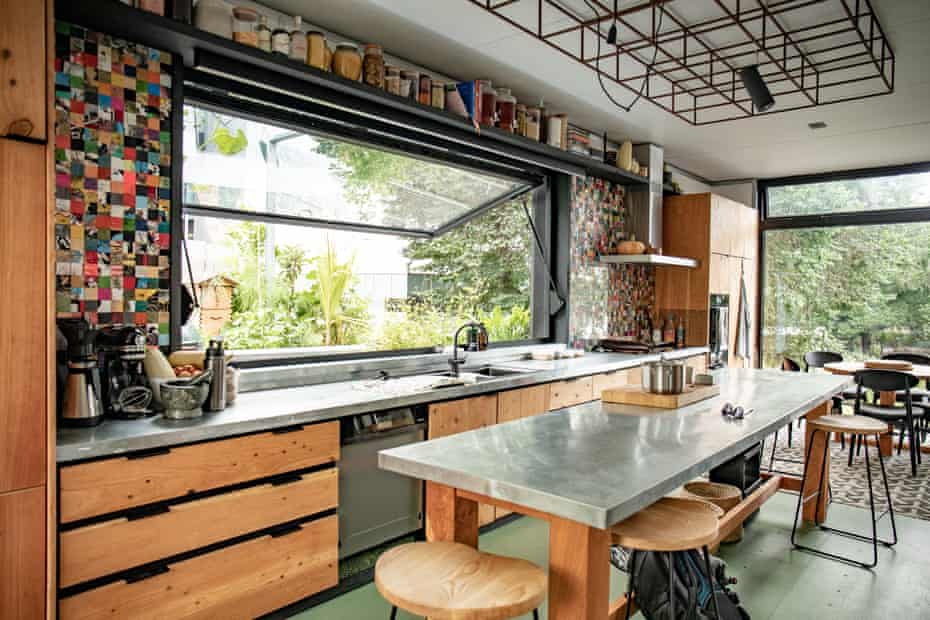 "We just keep an eye on everything, and you can actually smell in the house if something's going wrong; the aquaponics is out of balance or things like the mushroom wall is too hot. Instantly you know what you've got to look at."
Creating dishes daily, using what they grow on the house, is proving a creative boon for the pair.
"The cricket balls are pretty cool," Stone says. "It's a falafel-style fried ball but we have about 20% cricket through it."
The insects are for nutritional, not shock, value. "We're growing them downstairs and feeding them off our veggie scraps," he says. "We process them with some sprouted chickpeas, herbs, veggies and spices, fry them, and they make beautiful, delicious little cricket balls."