'Wanted, preferably alive': the $10,000 search for New Zealand's 'ghost' bird
There are few good news stories in conservation, but one group of committed volunteers in New Zealand is hoping for something better – a miracle.
Spurred on by the successful recovery of the North Island kokako – a large, long-legged songbird with a blue wattle and haunting call – they are searching the South Island for its close relative, though many already believe it to be lost.
Kokako were widespread in New Zealand's ancient forests and known for their squirrel-like movement, hopping and leaping between trees. But their numbers plummeted after human settlement due to predation by introduced species.
Now the North Island kokako survives in low (if increasing) numbers while the South Island species – almost identical but for its orange wattle – is widely assumed extinct. But one band of devotees is refusing to give up hope.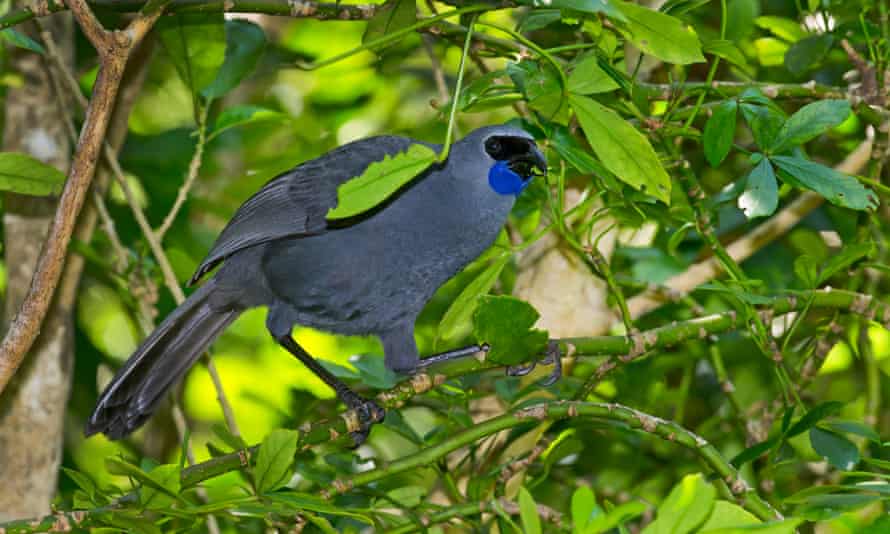 'Staggeringly beautiful'
In 1977, ecologist Rhys Buckingham heard a "staggeringly beautiful" bird call in Fiordland that he was certain was that of the South Island kokako – sparking a 40-plus year mission. With fellow conversationists Ron Nilsson and Nigel Babbage, in 2010 Buckingham co-founded the South Island Kokako Charitable Trust to expand the search.