California is on the brink of drought – again. Is it ready?
California is at the edge of another protracted drought, just a few years after one of the worst dry spells in state history left poor and rural communities without well water, triggered major water restrictions in cities, forced farmers to idle their fields, killed millions of trees, and fueled devastating megafires.
On Thursday, the unofficial end of California's wet season, officials announced that the accumulation of snow in the Sierra Nevada mountains and the Cascades was about 40% below average levels. The state doesn't have enough snow and rain banked to replenish its groundwater supplies, feed its rivers and streams or fill depleted reservoirs.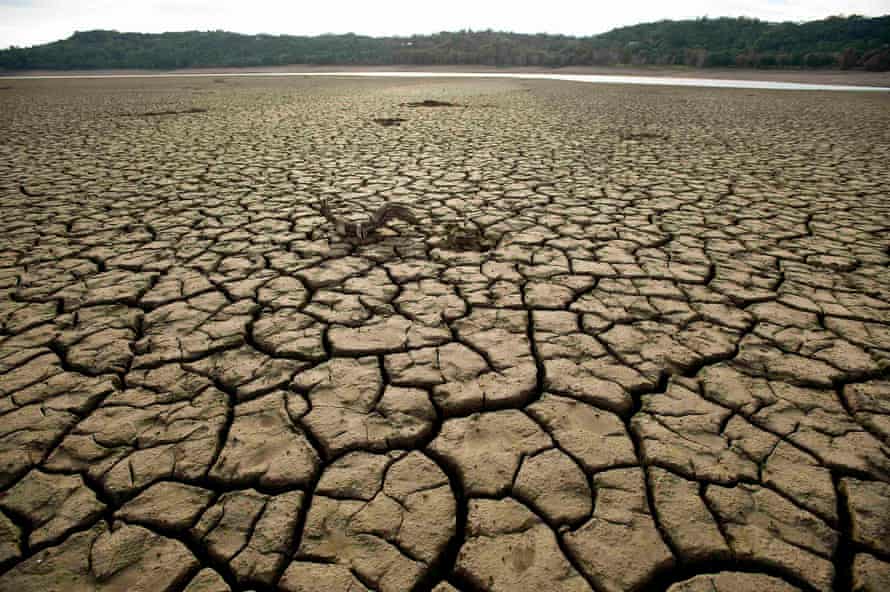 "It's not just that we're anticipating a dry year, it's that this is our second extremely dry year, in a row," said Daniel Swain, a climate scientist at the University of California Los Angeles and the Nature Conservancy. California – along with much of the US west – is parched, Swain added, and should brace for water cuts and arid conditions that could trigger more destructive wildfires.
Just four years since the state's last drought emergency, experts and advocates say the state isn't ready to cope with what could be months and possibly years of drought to come. Heading into the summer, battles are heating up between cities, farms and environmentalists over how scarce supplies are rationed.
'We're simply not prepared'
In the San Joaquin Valley – California's farming heartland – the last drought never really ended for some. There are still communities in rural Tulare county that are getting their water delivered by trucks, homes with massive tanks parked out front. Reserves of groundwater that millions of households rely on for drinking, cooking and bathing, in some cases, never fully recovered.
But at the height of the state's last major drought, which ran from 2012 through 2016, things were even worse. When residential wells ran dry, "high schools opened up early so students could shower before class", said Erick Orellana, a policy advocate at the non-profit Community Water Center. Households lucky enough to dredge up some water ran hoses over to neighbors whose supplies had run dry, "so they could flush their toilets", he said. Underserved communities, Latino and Native communities were the worst affected.
Looking ahead, "we're simply not prepared to prevent that from happening again", Orellana said.