Snared: catching poachers to save Italy's songbirds
After two hours of scouring the mountains of Brescia, Stefania Travaglia finally finds what she is looking for. Among the remote farmhouses of an alpine hamlet, a spring-net trap is partially hidden behind a grassy embankment and a few trees. Tangled in the wire mesh, an exhausted fieldfare thrush sits silent and unmoving.
Travaglia sets to work quickly and quietly, hiding two motion-sensor cameras next to the trap. Clear evidence of wrongdoing is needed to catch a poacher. "You have to see everything: you have to see the trap; you have to see the person; and if there is a bird in it," she says.
As she sets up the cameras there is no one to be seen, but trappers typically work close to home and anyone could be watching. For someone in her line of work, this uneasy feeling is part of the job.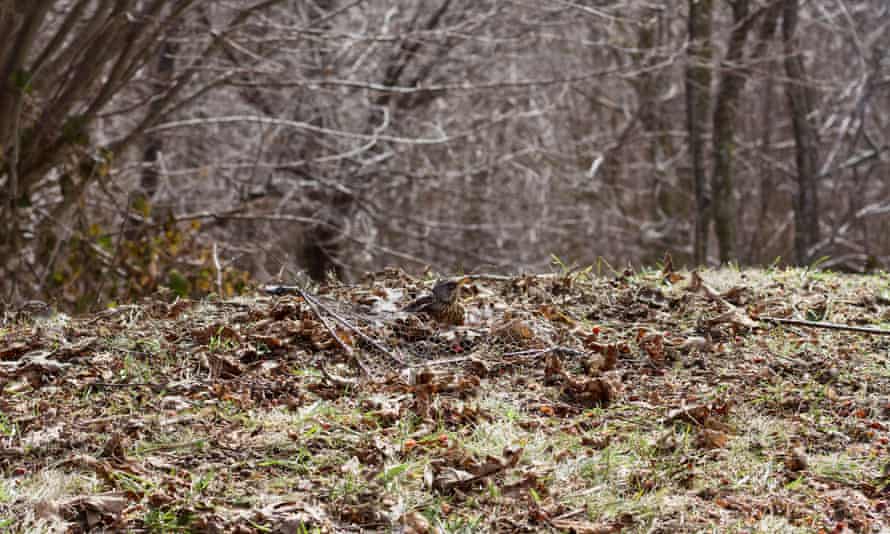 Travaglia is a member of the Committee Against Bird Slaughter (Cabs), an anti-poaching activist group dedicated to bird conservation in Europe. It is estimated that between 11 million and 36 million birds are killed or taken illegally in Mediterranean countries every year, many of them while migrating. The group has been active in Brescia, northern Italy, since the early 1980s.