Is 2021 the year to venture back to America's national parks?
For most of the last year, Dan Stark has been cooped up in his home in south-west Portland, Oregon. But with spring upon us – and Stark's first vaccination shot – he and his family have been dreaming of summer vacation. "We've been talking about what our Covid freedom trip is going to be," he says.
The family settled on plans for an RV trip the first week of July, by which time, they reasoned, they'd all be vaccinated. Stark began looking into parks the family had yet to experience and set his sights on Montana's Glacier national park, known for its dramatic mountain views and stunning alpine lakes.
As the weather warms and more people are vaccinated, many Americans are making similar plans. But is 2021 the year to venture to a national park?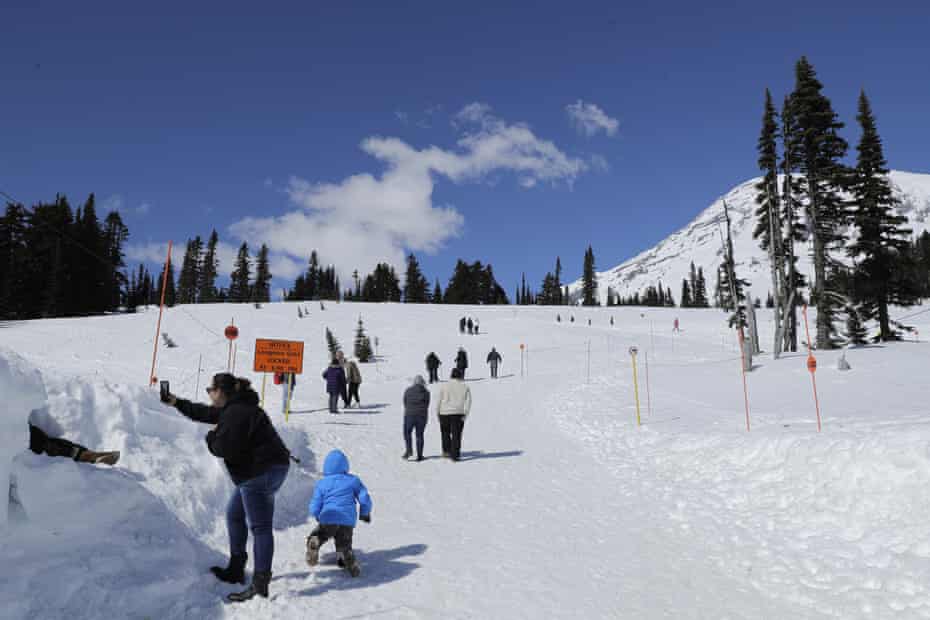 Pick your park wisely
The answer depends on what you're looking for from the experience, and which park you're planning to visit. Glacier, for instance, is one of the more popular national parks; between 2014 and 2019, Glacier was the 10th most visited national park, bringing in between 2 and 3 million visitors annually. In early April, the National Park Service announced that Glacier, along with Yosemite and Rocky Mountain, two other busy parks, will require visitors to obtain a day use pass before entering the park beginning in late May.
Stark says that once he began researching a trip to Glacier, he also saw signs of high demand: other planners, posting in online forums like Reddit, discussed the competitive permit application process and closed campgrounds. Visitors looking to make firm reservations and avoid the hassle of permits may be better off traveling to smaller, less thronged parks.