'The living heart of Australia': fracking plans threaten fragile channel country
Dude Kidd's ute barrels between a fence line and a sand dune as eagles circle over some unidentified quarry under the magic light of an outback sunset.
"Did you see anything on the ground … a carcass?" asks Kidd. We reply in the negative. "They'll be after grasshoppers."
Kidd's Ourdel station, outside Windorah in south-west Queensland, has been in his family since 1906.
Tonight Kidd (his real name is James but nobody, including him, uses it) is checking the progress of rains through the creeks and gullies that snake through the property, which spans 500 sq km in Queensland's outback channel country.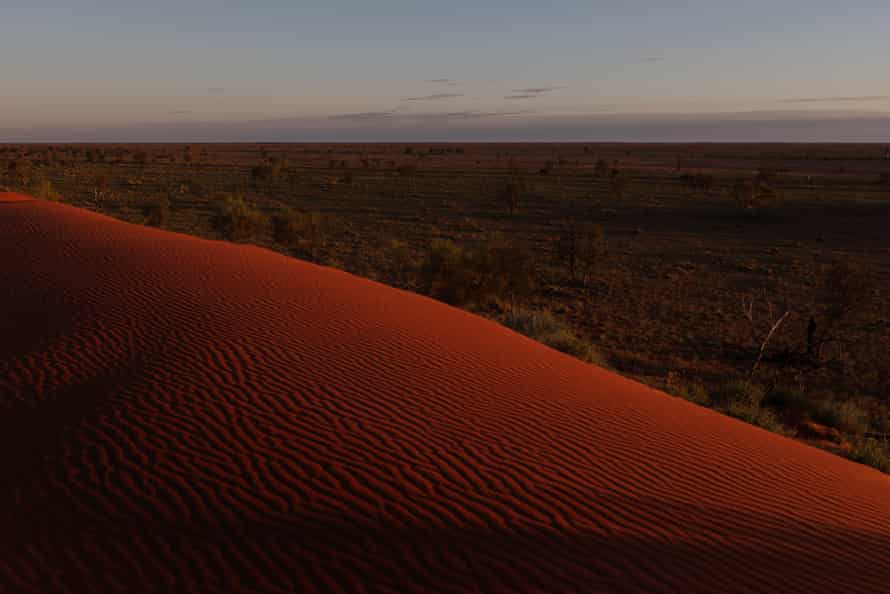 This vast expanse is part of one of the planet's last remaining pristine desert river systems. Twenty years ago locals campaigned to keep cotton irrigators out.
Now there are fears of a much more powerful threat. Energy companies are eyeing the channel country's gas, locked several kilometres down, with government reports saying it would need hydraulic fracturing to liberate the fossil fuel.
Kidd's clattering Toyota darts left and right over dry gullies, between bemused cattle and a flat landscape. There appears to be no pattern to Kidd's driving but he knows exactly where to find the water.