Fire money: how Indigenous land management is transforming Arnhem Land
The rains have finished in Arnhem Land. The humid, tropical air is cooling and the prevailing wind has swung to the north-east.
In the Kunwinjku calendar of western Arnhem Land, it is almost Yekke, the transition from the wet to dry season, a pleasant time after months of torrential rain in a good year, or overwhelming heat in a bad year. All six Kunwinjku seasons have their highlights but Yekke is perhaps the most anticipated by Bininj (Aboriginal) people of the region.
Not only does it provide relief from rain and heat but it also signals a time to start planning.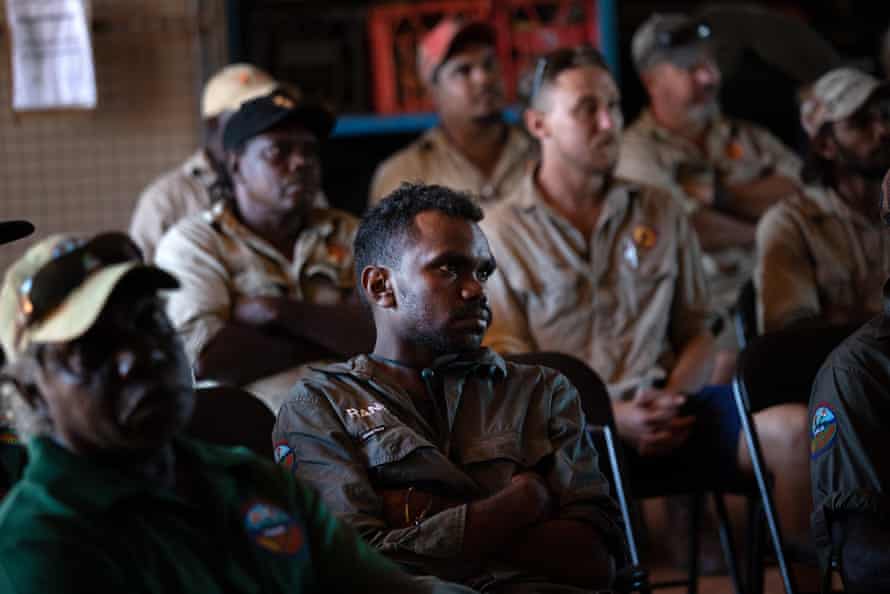 Last month more than 80 Indigenous rangers converged on Maningrida, a community on the top end coast, about 500km east of Darwin, to plan for the main event in the region's ecological agenda: where and when to start burning.
For millennia, fire has been the prime land management tool for Indigenous people and, while it has largely been taken out the hands of Aboriginal people in southern Australia, it has been reclaimed with a vengeance up north, with substantial environmental, social and financial results.
"Every year the ranger groups come together to look at the fire scale," says Terrah Guymula, a senior ranger at Warddeken Land Management Ltd. "We discuss how last year went; if there was any fuel left and maybe trim a little bit here or there to balance the burning.
"There are cultural reasons as well as environmental reasons that we burn. We want to protect small animals like bush rats, quolls and bandicoots because they want to live comfortably, just like us.
"We humans and our native animals have a connection – they play a big role in our ceremony, so we want to protect them and we want them to live forever so our people can see them. Protecting our rock art and anbinik trees is also very important. These are places of sanctuary where our old people used to go and places that tell our stories."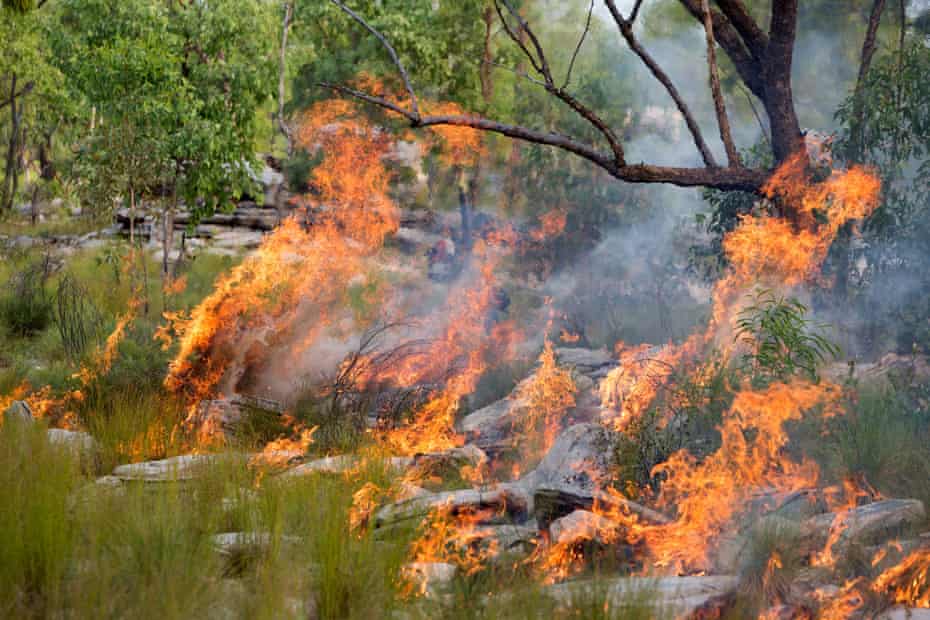 Burning is strategic and combines modern technology with traditional Aboriginal knowledge. Indigenous rangers spend many hours in helicopters early in the dry season dropping incendiaries, or they walk across country with drip torches creating patches of burned areas that will pull up a wildfire that can start late in the year, when lightning pummels the landscape. What they do is guided by satellite technology and scientific data, as well as local knowledge.
'Orphan country'
Arnhem Land covers 97,000 sq km of the top end of the Northern Territory. In 1931 the federal government declared the area an Aboriginal reserve and spent many years encouraging Aboriginal people to leave their clan territories and traditional lifestyles to live on missions and settlements administered by Europeans. Consequently, many parts were left bereft of people, or as Bininj say, "became orphan country".