Troubled waters: what's causing the mystery foam in a Jakarta canal?
A blanket of thick, snow-like foam covers the surface of a canal in Indonesia's capital, Jakarta. The froth has exuded from the waters of the east flood canal in Marunda repeatedly over recent years, usually in the rainy season.
Similar pollution has plagued waters in India, including Delhi's sacred Yamuna River, which has been coated in toxic froth caused by untreated waste, chemicals and pollutants.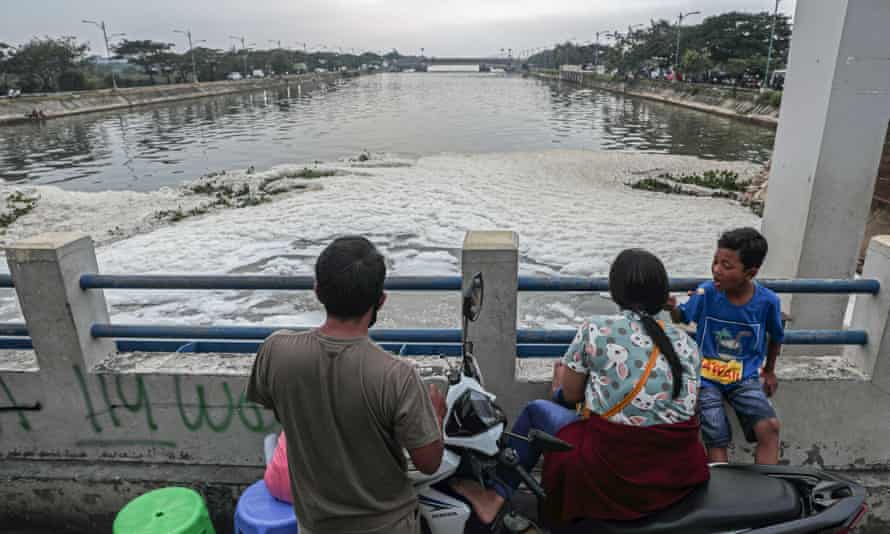 In Jakarta, liquid waste, including detergent from homes and nearby factories, has been blamed.
Muhammad Dzikry, 32, an accountant who passes the river on his daily route to the office, said the foamy water was a common sight. "It smells like water waste," said Dzikry. Despite the river's dire condition, he could see people fishing from the bank of the water.
The exact cause of the recent foam in Marunda is unclear, said Muharram Atha Rasyadi, an urban campaigner for Greenpeace Indonesia, though the most common contributors to river pollution in Jakarta were household waste and littering.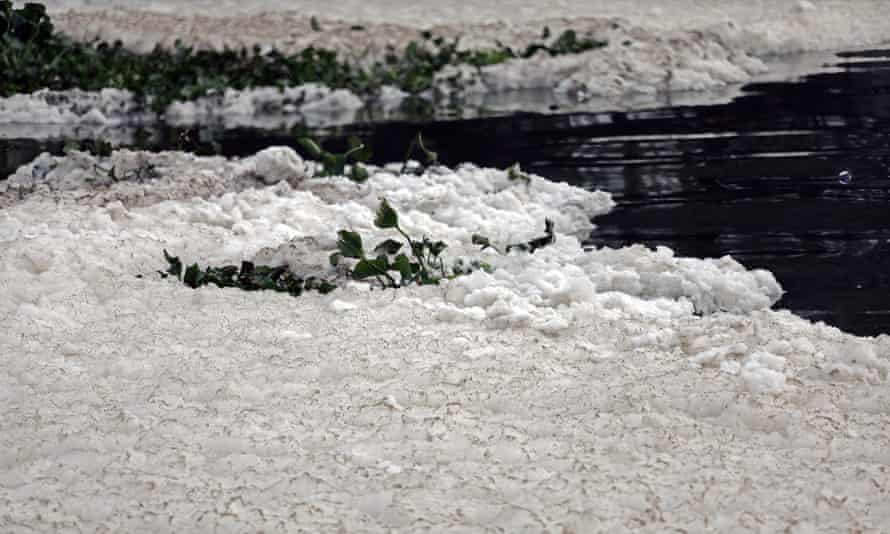 "During the rainy season, usually waste contamination in the river, like plastic waste, increases due to the higher flow from upstream," he said.
"We need more and adequate waste water treatment within the city. We also need stronger policy and its implementation to give sanctions for littering."