Woolly measurement: farmers say sustainable textile standard 'doesn't pass the pub test'
Speaking from his farm in Yass, Edward Storey is adamant, "wool is a fibre that's incredibly sustainable, if you want to stop carbon emissions don't turn the heating on, put on a woollen jumper". Storey is the president of Wool Producers Australia and is part of the Trust in Australian Wool campaign, launched in March to reassure consumers wool is a sustainable product.
The campaign was announced in anticipation of the European Union's Sustainable Products Initiative, ambitious legislation that will establish minimum sustainability and information requirements for products sold in the union, including textiles.
Farmers are concerned that wool (and other natural fibres) might fare badly under the new legislation because of the methodology used.
A data tool called the Higg Index, which is widely relied upon by fashion designers and businesses to calculate the environmental impacts of textiles, has attributed a higher environmental impact to wool than polyester.
Storey says this calculation "doesn't pass the pub test" and more than one expert on sustainable fashion agrees with him – a report from researchers at Berkley found the index needed to prioritise and support "actual environmental outcomes", while several experts voiced concerns to sustainable fashion publication Eco Cult last year.
The Higg Index uses life cycle assessments (LCAs) and standardised data provided by the textile manufacturing industry to measure the average impact of a kilogram of material across five areas: greenhouse gases, water scarcity, water contamination, use of finite resources like fossil fuels and management of chemicals.
Wool's poor score does not come out of nowhere. It is widely accepted that emissions of methane from the guts of sheep and other livestock significantly contribute to global heating. According to the Department of Agriculture, livestock emissions account for around 10% of Australia's greenhouse gas emissions, although a report published by the CSIRO says sheep only contribute 16% of this – and Australia produces the vast majority of the world's fine apparel wool.
The trouble is, standardised data and averages struggle to account for nuances in production across fibre types. For instance, it is easier to glean facts and figures from a chemical factory making polyester than a sheep farm.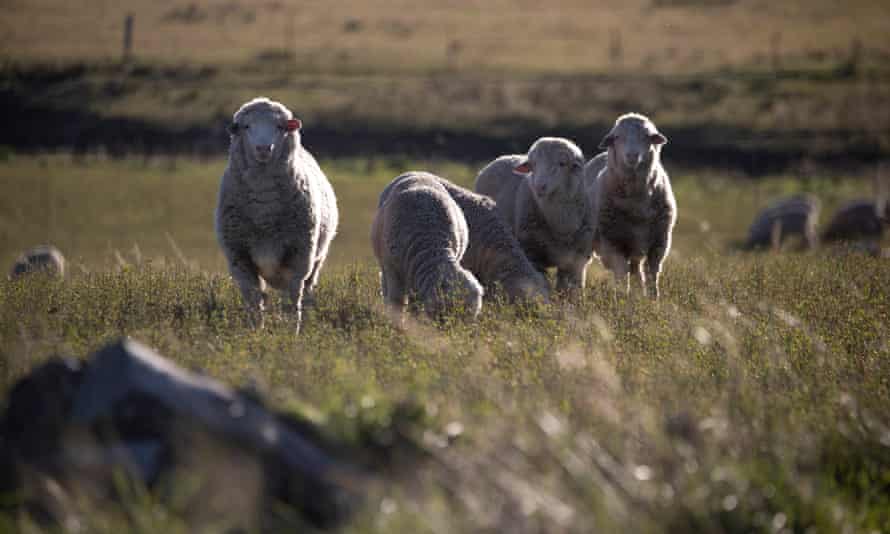 This is in part because polyester manufacturers can afford to fund more studies, something Storey and his peers are trying to rectify by providing technical papers to the European Commission. But it is also because nuances in agriculture are difficult to account for.
Climate expert Professor Mark Howden says the sustainability of wool farming can come down to the "management that's used in a particular farm, or even a particular paddock". This variation means, in many ways, using the Higg Index to measure the environmental impact of global wool production is like asking for the length of a piece of string.
Jason Kibbey, the CEO of Higg, says their information on wool was provided by the International Wool Textile Organisation, but acknowledges the system thrives when they have more data. "We would love nothing more than to have data from regenerative farmers to show what an improvement regenerative farming can make," he says.
Kibbey's comments reflect how thinking on the topic is evolving, as more nuanced understandings of agriculture become mainstream.
Howden gives the example of John and Robyn Ive, who have rehabilitated a clapped-out, run-down farm in the Yass Valley and turned it into one of the best wool operations in Australia. They have improved the function of that farm and now it "absorbs 11 times more carbon dioxide equivalents than it emits".
Although he's hesitant to label it regenerative farming, Howden is referring to stewardship that focuses on soil health, biodiversity, reduced chemical inputs and encourages holistic grazing of livestock, which results in positive outcomes for the environment, like carbon sequestration and restored ecosystems.